Download the Free GPS Car Tracker App on:


Never worry about your car's security again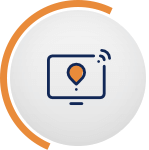 Highly Advanced
This is smart technology which has been designed by experts in the field.
---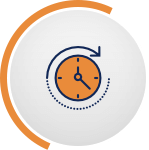 Real-Time Information
The app allows you to have up-to-date information at your fingertips.
---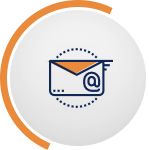 Immediate Alerts
You'll be alerted immediately if your car moves without your permission
Access real-time location tracking so that you can see exactly where your vehicle is should it be taken or borrowed without permission
iTRACK SECURE DATA
The tracker plugs into the diagnostic port and the data is securely accessible on your own smartphone.
iTRACK HISTORICAL DATA
Review history of the car's route, stops, speed and drivers behavior right in the palm of your hand.
How To Set Up the iTrack on your car
Ensure you have a sim car with an active data plan to allow the OBD GPS tracker to share its position
---
Find your car's diagnostic port (you may have to check in the user manual to find its location).
---
Plug the device into your vehicle's diagnostic port
---
Download the free app for your smartphone and follow the instructions to set up an account and connect your device to the app.
Who needs an OBD GPS tracker?
Smart Drivers
---
Live somewhere where you have to park your car out of sight or around a corner? This tracker and app combination will give you peace of mind even when you can't physically see your car.
Car Shares
---
Share your car with a friend or family member? Want to be able to see where they left it without having to call each time? This app lets you log in and see exactly where the car is without having to ask someone else to remember where they left it.
Owners of Company Fleets
---
Do you provide company cars for your members of staff? Have you always wondered if they are being driven responsibly? This app will allow you to see the driving habits of those who drive any of the vehicles you provide through your company, and if they are being taken anywhere they shouldn't be going.
Hurry, Free Shipping Won't Last Forever
And just in case you needed an extra reason to snap up your very own OBD tracker, for a limited time only we are offering free shipping on all our trackers. Order yours now to make the most of this amazing offer.
Features & Benefits:
Why you need the iTrack GPS tracker in your life
iTrack GPS trackers will change the way you think about your car's security
Never forget where your car has been parked
Find out in real time if your car is moved from its parking space
Rest assured knowing that you can check the location of your vehicle at any time
Monitor your driving habits and patterns
Keep track of your travel data

"I'm an electrician and own my own company. I've expanded to run 3 vans and I've been looking for a way to keep up-to-date with the locations of my employees, without having to phone them every 10 minutes. This is the perfect solution as I can see where they are on their list of jobs without having to interrupt them."
My daughter just passed her driving license and she is very excited about this new leap of freedom. As a single mother I am always worried about her security. With iTrack I can see where she is in real time. iTrack gave me peace of mind, I can relax knowing everything is fine. Thank you to the iTrack team for this wonderful little device.
Me and my wife could not be more satisfied with this Gps tracker. My wife sometimes forget where she parked the car, now we do not have to worry at all as we can see it on our phone. Plus our insurance company gave us a discount on our policy when we told them we have a live Gps Tracker in the car. All it took was a sim card and a 5 minute install!
Order Now and Get Free Shipping!
Discount For a limited time